Awesome Christian Websites!
Introducing Brian & Harriet
Duncalfe
On index.htm / MORPH-FADE HIGHLIGHT1 HERE - Blackboard is loaded with features, coolness, new stuff, cool stuff that will impress ..
9 years of building Christian Websites , and we're still able to add cool new stuff
Satisfied Customers each Day
Core Features
On index.htm below the countdown writing
Multiple amazing sliders to choose from, for your home page design.
Multiple package types with optional layouts for home pages, about, and contact pages.
One Year Free Support and Upgrades -- we don't think you'll need it, but if you do, it's there!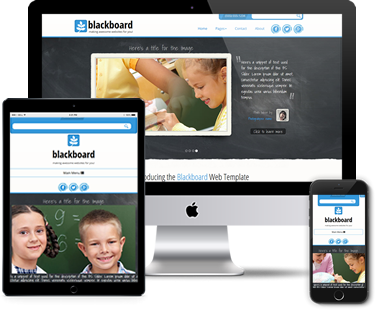 (Pic here index.htm) And More!
On index.htm, get help and from the folks who designed your site.
Comprehensive video tutorials to walk you through some of the tricky stuff.
Optional enhancements that seamlessly integrate into your website.
Use the provided themed images, replace with your own, or request your own theme.
Call to Action
INDEX.HTM, below featuress(morph FADES, at all resolutions Blackboard is loaded with
features

.

15 years of building templates, and we're still able to add cool new stuff
Oh yeah! Don't forget about our services!
including some great FREE Stuff!!!
Custom Services: INDEX. HTM and intended to be for the do-it-yourselfer, if you need a head start, we can get help!
Insert your graphic logo (FREE!)
INDEX.HTM AND IMAGES HERE take your existing graphic logo and make it fit for your chosen design, for no charge. Why no charge? Just because.
Image Replacement (FREE!)
We'll take your own images, size them appropriately, and place them into your template for you, for no charge. Pretty cool, hey?
Colorization (FREE!)
If you don't find the color that you're looking for already made up in our catalog, we'll color match a logo or set of hex colors to make a whole new look. Limit one colorization per purchase.
** FREE colorization applies to new purchases only that are arranged at time of purchase and may not be redeemed after the fact. Limit one free colorization per purchase. Regular price for this service is $99.
Site Setup
INDEX.HTM AND IMAGE HERE with your company name, navigation menus and corresponding blank pages. We'll also copy the content from your old site or provided documents into your new template's matching pages.
Special Requests
Sometimes there's just a few tweaks or things you'd like to see changed to suit your needs, send us a note, or give us a call to discuss the details and we'll see if we can help!
Have a Question? Call Us!
Want a quote before you purchase? Call us toll free, on our dime, if you have questions about our products or services... 1-866-943-5733.
Top